Beautiful Bespoke Conservatories in Horsham
Conservatories in Horsham
First, why would you have a conservatory built? Conservatories are one of the most popular ways for UK homeowners to extend their home and add value to their property. Not only do conservatories let in plenty of warm and glorious sunlight, but you can transform them into any space to match your particular requirements. Be it an entertainment space for guests, an indoor garden or a private study with a mini library — you can customise your conservatory in various ways to fit your lifestyle. At Window Mart, we construct beautiful conservatories for any property in Horsham and the surrounding area. We individually design conservatories to our client's specifications, providing fantastic extensions that complement their home.
Masters in Conservatory Design
Our design process is simple. We'll visit your property at a convenient date and time to survey the interiors and exteriors of your home. We will also ask you about your daily routine and lifestyle needs. This helps us understand your vision and design preferences, allowing us to create a conservatory that you'll be happy with for years to come. You'll be kept you in the loop at all times, from initial design to project completion.
If you wish to skip the design phase, we have a range of classic conservatory designs available for homes in Horsham:
Gable Conservatories
Gable conservatories are perfect for homeowners who want an additional living space with lots of headroom as this style features tall, sloping roofs. This design combines simple yet elegant detailing with majestic sight lines and bold rectangular shapes. At Window Mart, our craftsmen can produce whatever design you want in beautiful leaded and coloured glass for a bespoke solution.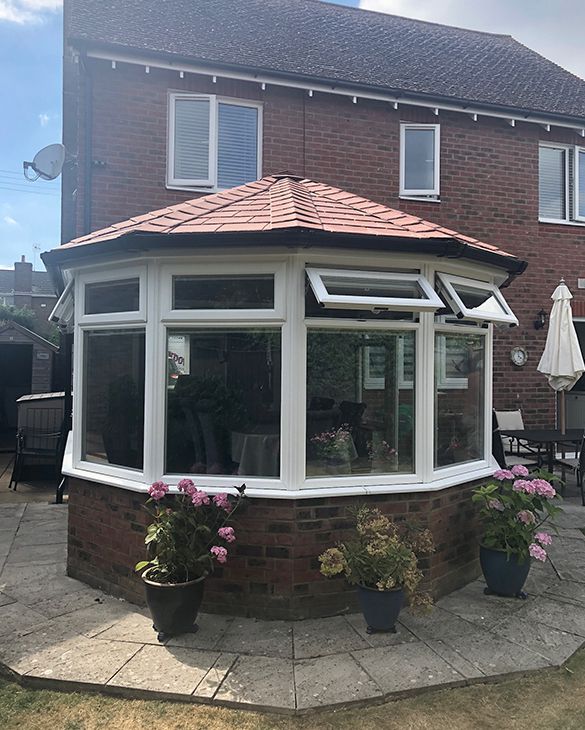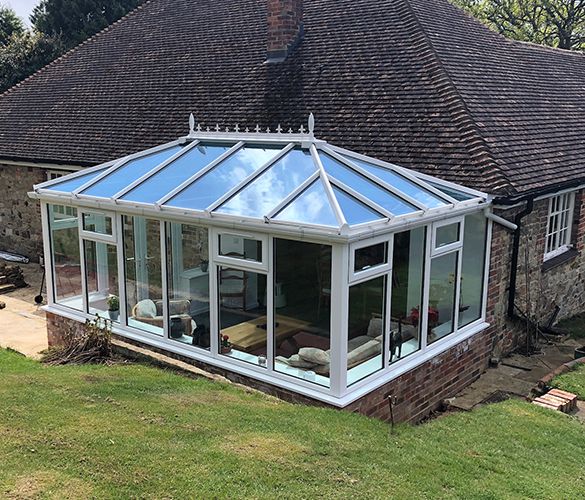 Victorian Conservatories
For property owners who want to bring a sense of classical charm to their home, the Victorian style is perfect with its period aesthetics. This design features a steep pitched roof, elegant roof girders and intricate detailing that complements both traditional and modern homes.
Edwardian Conservatories
The Edwardian style is ideal for homeowners looking for an increased sense of space that provides excellent outside views. Due to its standard square shape and large rectangular windows, this design is perfect for informal living areas where you can read, paint or simply relax and watch the world go by.
Create the Conservatory of Your Dreams with Window Mart
With over 20 years of experience providing beautiful and bespoke conservatories in and around Loxwood, we are well-equipped to transform your vision into a reality. No job is too big or too small for our in-house team of professional designers and expert craftsmen.
Work with us by calling 01402 886029 or visiting our showroom.
Would you like to see our range of brochures?
Best Price Promise GUARANTEE*
*Provide us with a Like for Like quotation with the same features, specifications and warranties from a comparable company,and we will match the PRICE.
Call us on Now 01403 711 936
Email: info@window-mart.co.uk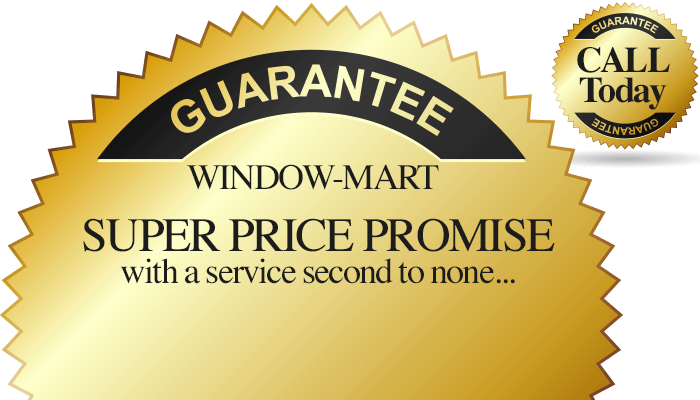 Contact us now for a comprehensive FREE no obligation quotation.
Established in 1998, Window Mart have gone from strength to strength culminating in the opening of our new show complex at Old Barn Garden Centre near Horsham. All Window Mart staff are employed by the company and drive fully equipped company vehicles. We have our own building team for groundwork and brickwork. In our showroom an extensive range of conservatories, doors and windows can be viewed. Excellence is our commitment and we are here to make sure you get the very best in service and quality.
Old Barn Garden Centre,
Worthing Road, Dial Post,
Horsham, West Sussex,
RH13 8NR
Opening times:
Mon -Sat: 10am – 4pm
Sunday: 11.30am – 3.30pm