All our products are designed to complement your Home, with a wide range of beautiful styles to choose from; our products not only improve the aesthetics but enhance a homes security and significantly improve its energy efficiency. Ensuring any investment is matched by your homes future value.
Framework
The latest PVCu technology with no compromise, wide range of colour finishes, choice of white, mahogany, rosewood, light oak, cream, black and grey being some of the more popular. Either applied to all surfaces or external only. Our windows and doors are 70mm deep and have been purposely designed for the UK market's unique architecture.
Glazing
Our products are glazed from the inside, using removable beads, available in sculptured designs to match your specific application. Fitted with Heatguard® full 28mm argon filled warm edge high performance sealed glazing units.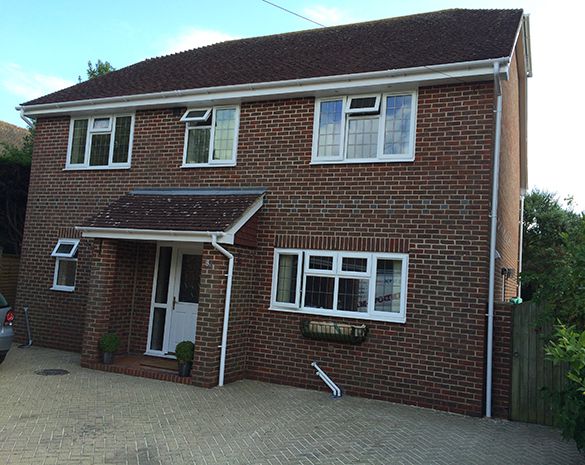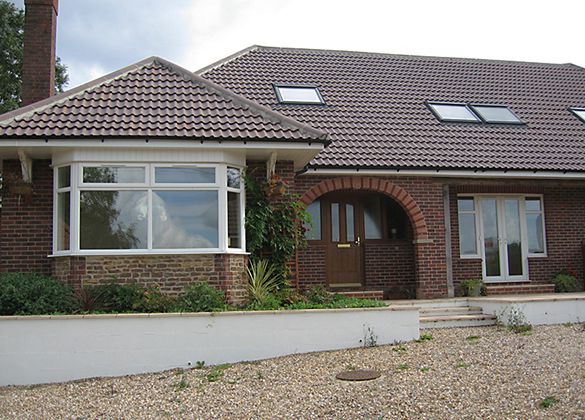 Energy Saving
Energy efficiency is the central drive in our product development programme. Fact; your investment in energy efficiency windows will always be returned during their own lifetime, in the form of reduced household energy costs. Our range of double glazed windows were the first in the UK to be awarded an 'A' rating by the British Fenestration Ratings Council.
Window Security
Products are fitted with our unique Homeguard™ range of locks and handles. Purpose designed and sourced in the UK. Probably the most ergonomic designs available in our market today, meet the strict criteria of British Standards for enhanced security.
Door Sets
A truly complete package, with Homeguard™ security system, incorporating a full length hook locking keep, heavy duty flag hinges with 3 – dimensional adjustment and suited furniture. All reinforced with rolled steel sections. Designed and proven to meet British Standards for enhanced security.
Chamfered
With all the functional attributes you would expect from a quality assured product, our chamfered range places an equal emphasis on aesthetic value. Internally glazed with a choice of designs and glazing styles, the chamfered range allows you to transform your home to suit your individual taste. Constructed using some of the finest, low maintenance materials, the chamfered range is available in a choice of effects with an additional option of woodgrain on white frames. Its bespoke good looks makes the chamfered range the perfect complement to contemporary or period properties, adding style and value.
Sculptured
The next generation is here. The new sculptured range is more intricate in its detail providing the looks of high quality joinery. Offers significant improvement over time and first time replacement PVCu windows. The decorative design is slimmer in appearance and offers the same levels of security and superior build quality that homeowners have come to expect.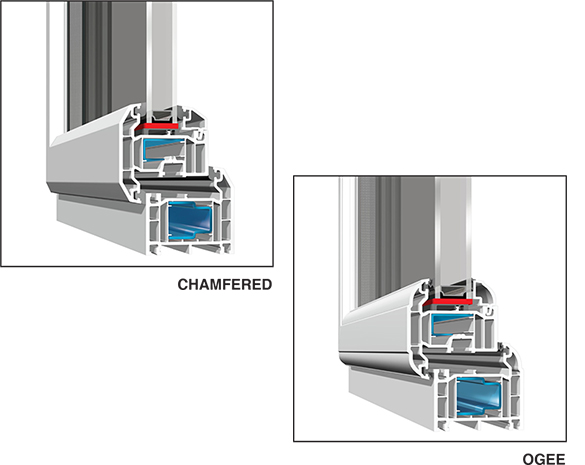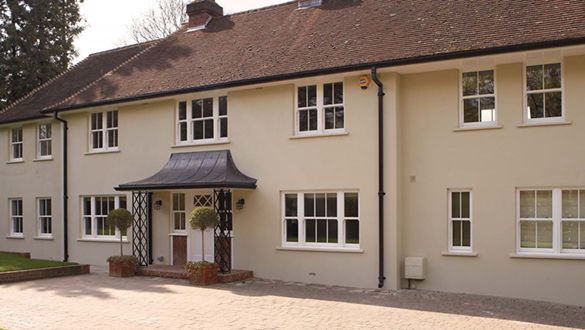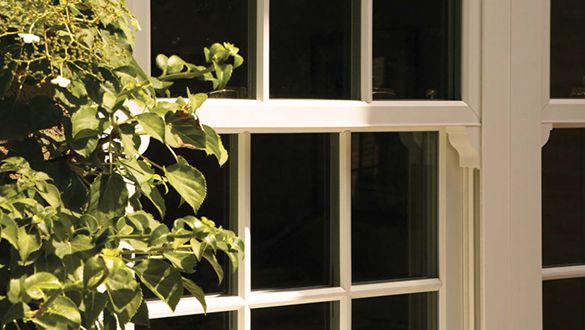 Traditional Design, Modern Benefits
Heritage Vertical Sliding Window system is designed to incorporate all the desirable,traditional features of an authentic sash window but with all the additional benefits and conveniences of modern PVC-U.
Established in 1948, the REHAU name is synonymous with design innovation and quality of manufacturing. This makes the REHAU Heritage Vertical Sliding Windows the most distinctive and authentic-looking PVC-U sash window system available on the UK market.
Compliment the Style of your Home
We know the appearance of your home is very important to you. When considering replacement windows, you need to be sure that they will look just right and complement the style of your home. This is particularly important if you live in either a period house or a conservation area.
Authenticity without Compromise
A traditional look doesn't have to mean traditional security, far from it. REHAU Heritage Windows boast the very latest in security making your home even more secure.
Give your home the new lease of life that modern PVC-U technology brings to the replacement window industry, without sacrificing either style or efficiency. The low maintenance of our windows means that you won't have to spend time painting them and, combined with the improved noise reduction levels, you will be able to relax in peace and quiet.
Skilled craftsmanship ensures the precise fitting of Vertical Sliding Windows with all the nostalgia of a bygone age.
Would you like to see our range of brochures?
Best Price Promise GUARANTEE*
*Provide us with a Like for Like quotation with the same features, specifications and warranties from a comparable company,and we will match the PRICE.
Call us on Now 01403 711 936
Email: info@window-mart.co.uk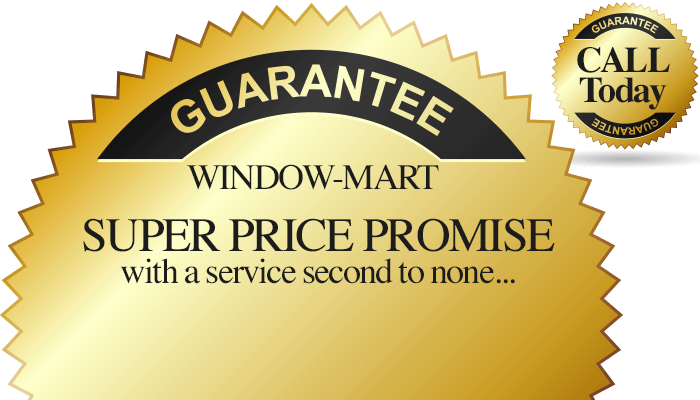 Contact us now for a comprehensive FREE no obligation quotation.
Established in 1998, Window Mart have gone from strength to strength culminating in the opening of our new show complex at Old Barn Garden Centre near Horsham. All Window Mart staff are employed by the company and drive fully equipped company vehicles. We have our own building team for groundwork and brickwork. In our showroom an extensive range of conservatories, doors and windows can be viewed. Excellence is our commitment and we are here to make sure you get the very best in service and quality.
Old Barn Garden Centre,
Worthing Road, Dial Post,
Horsham, West Sussex,
RH13 8NR
Opening times:
Mon -Sat: 10am – 4pm
Sunday: 11.30am – 3.30pm