Durable Custom Windows in Worthing
We offer various window systems for homeowners in Worthing. Our team takes pride in our windows, which are made using high-performance materials and adhere to the UK's architectural requirements for easy installation. More than our wide selection, however, we understand the need for functional windows that are beautiful, too.
As experienced window specialists, we provide homeowners with different designs to choose from:
Casement (chamfered and sculptured)
Vertical Slides
Once you have selected a window style, you can have it modified to meet your specifications.
High-performance PVCu Framework
Windows are prone to damage because of weather conditions and other external factors. To resolve this, our team created frameworks from unplasticised Polyvinyl Chloride (PVCu). This highly durable material allows us to create windows that can resist common wear and tear problems. Additionally, PVCu is more versatile for design purposes.
Eco-friendly Glazed Glass
Glazed windows can help reduce energy expenses. Its thermal insulation properties — we use Heatguard® on our windows because of its reliability and effectiveness — allow homeowners to save on heating.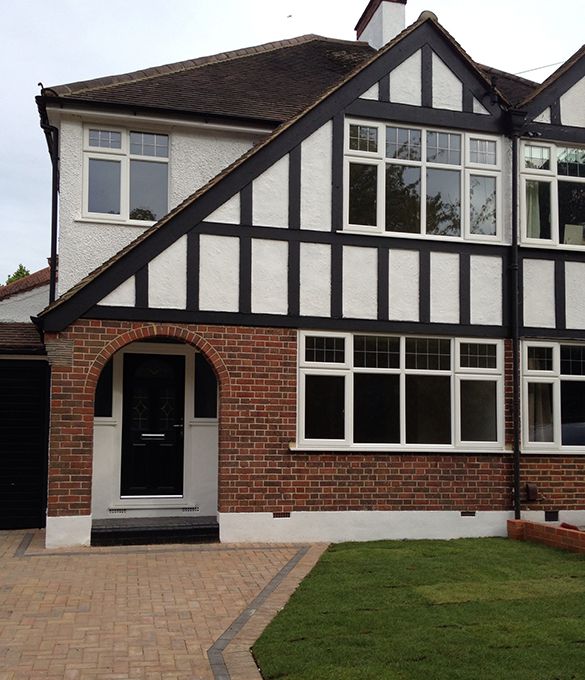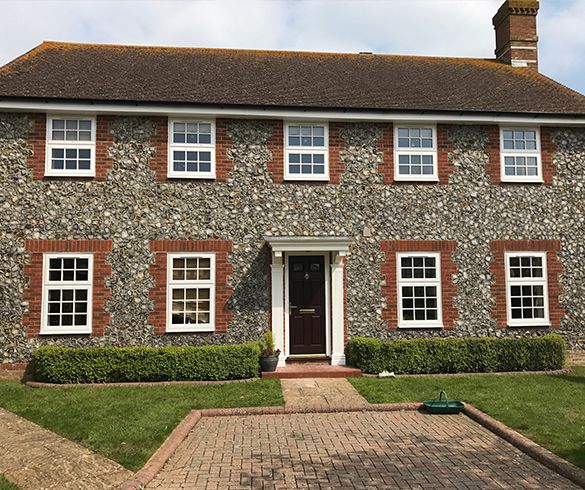 Double-glazed Windows
We offer a double-glazing service to homeowners who want to experience the full advantage of having glazed windows. This modification works to provide your home with sound insulation, internal climate control and protection from excessive sunlight.
Expertly Installed Window Security
Unsecured windows present a major security risk for homes. To help prevent home invasions, we install Homeguard™ locks and handles on all our windows. We chose these components for our multi-locking systems because they comply with the British Standards for home safety.
Why Choose Window Mart?
As a window specialist, Window Mart uses industry knowledge to develop window systems for residential properties. Our tradespeople have the expertise to provide the windows that cater to your home's needs. We have a free no obligation quotation service you can avail when you contact us.
Call us today on 01403 711 936 or send an email to info@window-mart.co.uk to learn more about our products.
Contact us now for a comprehensive FREE no obligation quotation.
Best Price Promise GUARANTEE*
*Provide us with a Like for Like quotation with the same features, specifications and warranties from a comparable company,and we will match the PRICE.
Call us on Now 01403 711 936
Email: info@window-mart.co.uk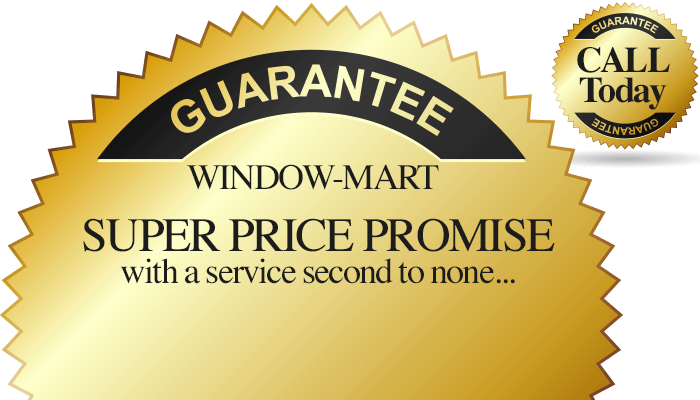 Would you like to see our range of brochures?
Established in 1998, Window Mart have gone from strength to strength culminating in the opening of our new show complex at Old Barn Garden Centre near Horsham. All Window Mart staff are employed by the company and drive fully equipped company vehicles. We have our own building team for groundwork and brickwork. In our showroom an extensive range of conservatories, doors and windows can be viewed. Excellence is our commitment and we are here to make sure you get the very best in service and quality.
Old Barn Garden Centre,
Worthing Road, Dial Post,
Horsham, West Sussex,
RH13 8NR
Opening times:
Mon -Sat: 10am – 4pm
Sunday: 11.30am – 3.30pm