Stunning and Versatile Bi-folding Doors in Chichester
Bi-folding doors in Chichester
Bring the outside in and maximise your living space with Window Mart's bi-folding doors. Delivering an abundance of light and fresh air, they make a bold a statement that will impress your guests and increase your home's value. Made from high quality materials and fitted with smooth gliding mechanisms, the doors are the perfect solution for free-flowing access from the indoors of your home to your outdoor recreational areas. Window Mart's bi-folding doors can fold onto each other, offering completely unrestricted views and a wide passageway. If you have family members and friends with limited mobility, our bi-folding doors provide them with more than ample space to walk or wheel through safely and comfortably. The bi-folding doors also keep you cool during summer, welcoming fresh ventilation into the home. You can stay protected from the sun's rays but still take advantage of the crisp summer air.
Superior Door Craftsmanship
Window Mart has left nothing to chance in the creation of our bi-folding doors. Every design detail has been scrutinised, every process thoroughly tested and every component engineered to ensure flawless operation. Whether you want to install the bi-folding doors in your bedroom or exposed to the natural elements, you can be sure the doors will last. They are also low-maintenance, eliminating the need to worry about costly repair or maintenance costs.
At Window Mart, we install safety measures in all our bi-folding doors. They come with heavy duty handles, durable glass panels and multi-point locking systems. The doors also feature strong magnets to keep them from slamming and finger-safe gaskets to help prevent accidents.
Designs that Complement Your Home
With a wide selection of handle styles, colours and finishes, you can choose a design that truly matches your home or stands out from your existing interiors. We also offer multiple opening configurations, be it left, right or centre. Whatever you envision for your home, our tradesmen will build it for you.
Contact us today for a free, no-obligation quote.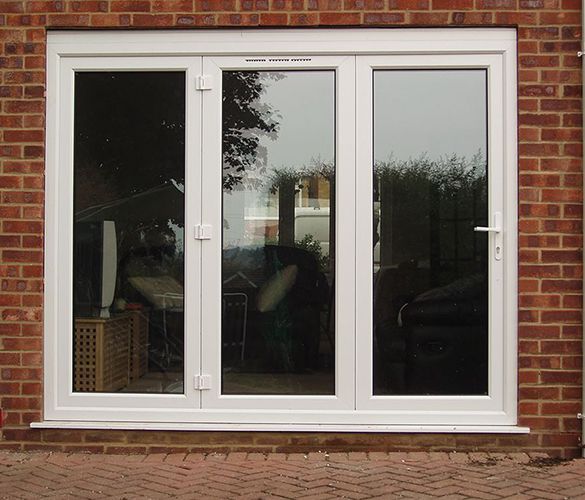 Contact us now for a comprehensive FREE no obligation quotation.
Best Price Promise GUARANTEE*
*Provide us with a Like for Like quotation with the same features, specifications and warranties from a comparable company,and we will match the PRICE.
Call us on Now 01403 711 936
Email: info@window-mart.co.uk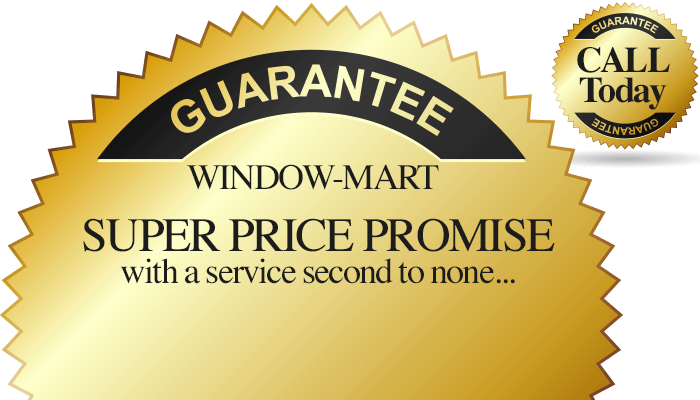 Would you like to see our range of brochures?
Established in 1998, Window Mart have gone from strength to strength culminating in the opening of our new show complex at Old Barn Garden Centre near Horsham. All Window Mart staff are employed by the company and drive fully equipped company vehicles. We have our own building team for groundwork and brickwork. In our showroom an extensive range of conservatories, doors and windows can be viewed. Excellence is our commitment and we are here to make sure you get the very best in service and quality.
Old Barn Garden Centre,
Worthing Road, Dial Post,
Horsham, West Sussex,
RH13 8NR
Opening times:
Mon -Sat: 10am – 4pm
Sunday: 11.30am – 3.30pm