Make Your Entryways More Sophisticated with Bi-Fold Doors in Sussex
Bi-folding doors in Sussex
Doors do not have to be dull; Window Mart helps you impress guests and make a bold statement with bi-fold doors. Our Sussex tradesmen install stunning, smooth bi-fold doors that will not only be a conversation starter; they will be the talk of the town. Made from vetted materials and fitted with smooth rolling mechanisms, the doors will give you easy access to any part of your property and, at the same time, elevate the look of your home.
Window Mart's bi-fold doors tuck into only a few inches, giving you a wide, unobstructed view and enabling you to transfer large items to and from the house. If you have family members and friends with limited mobility, bi-fold doors give them enough space to pass through comfortably.
These doors are perfect for hot summer months, as they welcome fresh ventilation into the home. When closed, the doors' glass panes still offer a clear view of the other side.
Get in touch to learn more about the value bi-fold doors will bring to your Sussex home.
Superior Door Craftsmanship
Trust that your new bi-fold doors will be durable, having been made from materials vetted by our tradespeople. Whether the bi-fold doors are installed in your bedroom or exposed to natural elements at the backdoor, you can be sure that your doors will last a long while. They are also low-maintenance, so you do not have to worry about repair or maintenance bills anytime soon.
With a free-glide roller system, your bi-fold doors would open smoothly. They are as easy as opening a regular door.
Window Mart instates safety measures in all our bi-fold door projects. They come with multi-point locking systems, heavy-duty handles and tough glass panes. They also have finger-safe gaskets to prevent accidents and strong magnets to prevent the doors from slamming.
Designs that Complement Your Home
With a wide selection of colours, handle styles and finishes, you can choose a design that matches (or stands out from) your existing interiors or façade. Window Mart also offers diverse opening configurations; you can open your bi-fold doors from the left, right or centre — in any way you wish. Our tradespeople will build the bi-fold doors you envision. Contact us today for a free, no-obligation quote.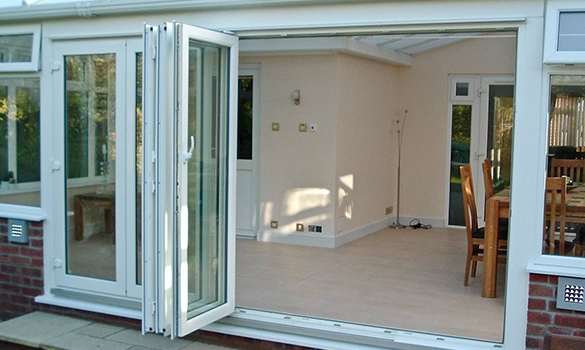 Contact us now for a comprehensive FREE no obligation quotation.
Best Price Promise GUARANTEE*
*Provide us with a Like for Like quotation with the same features, specifications and warranties from a comparable company,and we will match the PRICE.
Call us on Now 01403 711 936
Email: info@window-mart.co.uk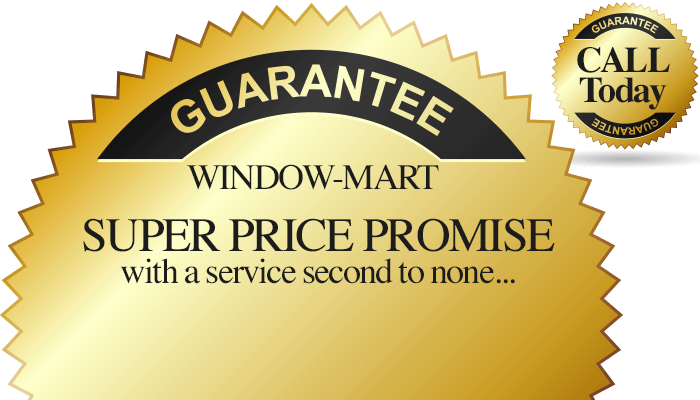 Would you like to see our range of brochures?
Established in 1998, Window Mart have gone from strength to strength culminating in the opening of our new show complex at Old Barn Garden Centre near Horsham. All Window Mart staff are employed by the company and drive fully equipped company vehicles. We have our own building team for groundwork and brickwork. In our showroom an extensive range of conservatories, doors and windows can be viewed. Excellence is our commitment and we are here to make sure you get the very best in service and quality.
Old Barn Garden Centre,
Worthing Road, Dial Post,
Horsham, West Sussex,
RH13 8NR
Opening times:
Mon -Sat: 10am – 4pm
Sunday: 11.30am – 3.30pm