Create More Space in Your Home with Window Mart's Bi-Folding Doors
Bi-folding doors for homes in Bognor Regis
As one of the most picturesque seaside towns in England, Bognor Regis is an ideal place to live. With award-winning beaches, historic green spaces and the South Downs National Park just 15 minutes away from the town centre, you would certainly want to take in these scenic views from the comfort of your home.
Bi-folding doors allow you to enjoy the wonderful sights from your home in Bognor Regis. Window Mart installs these types of doors, custom-made to enhance your living space and the environment around you.
The possibilities are endless
Bi-folding doors eliminate barriers and help bring the outside into your home. You won't feel closed off from nature once you slide the door open, and it will be easier to transfer items from the outside to the inside.
Our qualified team of tradesmen are prepared to install bi-folding doors in a huge range of situations. We have a wide selection of standard types, made of different materials and colours. We offer you flexibility and choice so you can select the bi-fold door that's just right for your property.
Easy and practical to use
Our bi-folding doors are easy and practical to use. Made from vetted materials, they are structurally built to last for years. These doors are also installed with smooth rolling mechanisms, providing safe and easy access for family members and guests with limited mobility.
Maintaining safety in your home
We understand the importance of safety. This is why we design our bi-fold doors with safety features to protect the family. Finger-safe gaskets prevent fingers from getting trapped while the doors are in use, while strong magnets hold the doors firmly in place once they're folded back.
Trust us for your bi-fold door installation
No bi-folding door is installed without undergoing thorough quality testing at each stage of the manufacturing process. We also hire qualified tradesmen who have dealt with different types of homes, allowing them to give the right recommendation for the design of your door.
Visit our showroom to see the range of bi-fold doors we offer. Our team is also available to listen to your requirements to ensure you get the best in service and quality. You may also contact us today on 01403 711936 for a comprehensive free quote.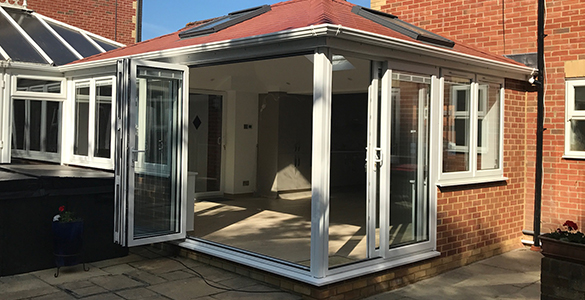 Contact us now for a comprehensive FREE no obligation quotation.
Best Price Promise GUARANTEE*
*Provide us with a Like for Like quotation with the same features, specifications and warranties from a comparable company,and we will match the PRICE.
Call us on Now 01403 711 936
Email: info@window-mart.co.uk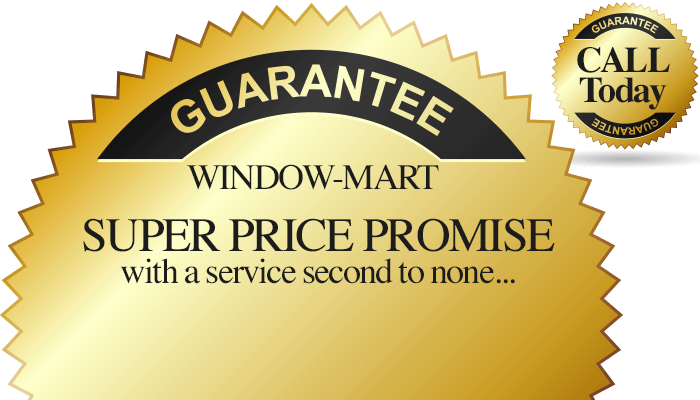 Would you like to see our range of brochures?
Established in 1998, Window Mart have gone from strength to strength culminating in the opening of our new show complex at Old Barn Garden Centre near Horsham. All Window Mart staff are employed by the company and drive fully equipped company vehicles. We have our own building team for groundwork and brickwork. In our showroom an extensive range of conservatories, doors and windows can be viewed. Excellence is our commitment and we are here to make sure you get the very best in service and quality.
Old Barn Garden Centre,
Worthing Road, Dial Post,
Horsham, West Sussex,
RH13 8NR
Opening times:
Mon -Sat: 10am – 4pm
Sunday: 11.30am – 3.30pm