Create Interesting Entryways with Bi-Folding Doors in Hustpierpoint
Bi-Fold Doors Hurstpierpoint
Make your doors as charming as the village where you live. Window Mart installs beautiful bi-folding doors that fit the lovely atmosphere of Hurstpierpoint. These doors allow for a splendid view of the village, even when you're relaxing indoors.
With clear glass panels, you can enjoy the sight of your garden, patio or manicured lawns. When opened, the bi-folding doors enable your guests to move about the house comfortably and grant people with limited mobility (those on wheelchairs, with canes, etc.) easy access to the house. It will also be easy to move large items, like furniture and plants, in and out of the house.
All that is just the tip of the iceberg, however. Learn more about our bi-folding doors by reaching out to our team.
Window Mart has nurtured strong relationships with trusted suppliers, so you can rest assured that we only use vetted materials. Your new bi-folding doors will last long and withstand the harsh weather of Hurstpierpoint. They won't require expensive maintenance work, too. We manufactured the panels using tough glass that resists shattering, even when slammed forcefully.
The bi-fold doors feature a free-glide roller system that makes opening and closing a breeze. Moreover, we installed heavy-duty handles that can manage the weight of all the panels. You won't have trouble with jamming — the door will always move smoothly.
Proper Door Safety Features
Our tradespeople incorporated a multi-point locking system that deters intruders and keeps your family safe.
The doors also have finger-safe gaskets, which act as a cushion in case some digits get trapped between the door and the jamb. Moreover, strong magnets hold the panels in place when you open the doors to prevent them from rolling back and causing accidents.
Designs that Fit Your Façade
Select a bi-folding door that fits the look of your home. Window Mart offers doors that come in various finishes and colours. You also have a wide selection of handle types, so you can choose ones that match the existing door handles in your property. More importantly, we offer several types of opening configurations, so you can install one that complements your floor plan.
If you're unsure which design would match your home, our seasoned tradespeople will help you choose the best one.
Visit our showroom and explore our selection. You can also call us on 01403 711936 or 01293 543513 for a free, no-obligation quote.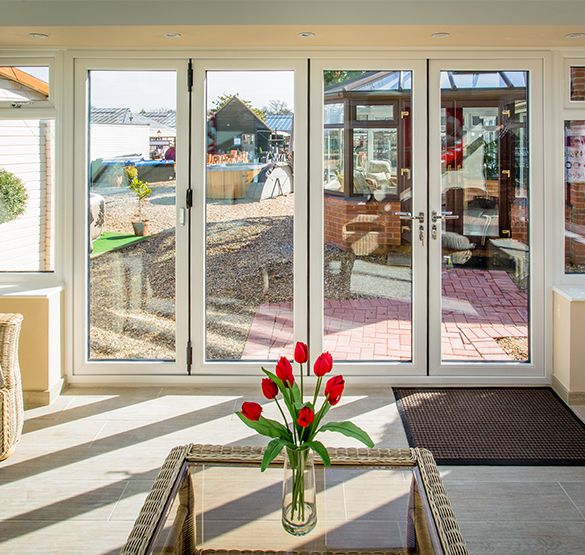 Contact us now for a comprehensive FREE no obligation quotation.
Best Price Promise GUARANTEE*
*Provide us with a Like for Like quotation with the same features, specifications and warranties from a comparable company,and we will match the PRICE.
Call us on Now 01403 711 936
Email: info@window-mart.co.uk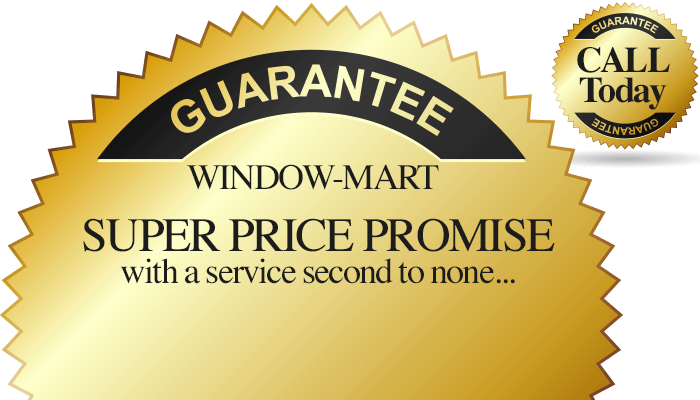 Would you like to see our range of brochures?
Established in 1998, Window Mart have gone from strength to strength culminating in the opening of our new show complex at Old Barn Garden Centre near Horsham. All Window Mart staff are employed by the company and drive fully equipped company vehicles. We have our own building team for groundwork and brickwork. In our showroom an extensive range of conservatories, doors and windows can be viewed. Excellence is our commitment and we are here to make sure you get the very best in service and quality.
Old Barn Garden Centre,
Worthing Road, Dial Post,
Horsham, West Sussex,
RH13 8NR
Opening times:
Mon -Sat: 10am – 4pm
Sunday: 11.30am – 3.30pm