Build Gorgeous Entryways with Bi-Folding Doors in East Grinstead
Bi-Fold Doors East Grinstead
Enjoy beautiful views of the historic East Grinstead with bi-folding doors from Window Mart. With clear, glass panels that fold neatly onto one side of the entryway, our doors display a splendid, unobstructed view of your garden, patio or backyard. Let in the fresh breeze and let your guests move about the house comfortably. If you have guests or family members with limited mobility, our bi-folding doors grant them easy access to your home.
Learn more about what our bi-folding doors can do for your East Grinstead home. Get in touch with us today.
Our tradespeople vet the materials we use, even when they come from already trusted suppliers. Doing so ensures that your doors last longer and can withstand exposure to the elements. Moreover, sturdy materials keep hefty repair bills at bay.
We've fitted our bi-folding doors with free-glide rollers. They make it incredibly easy to open and close the panels. This mechanism reduces the chances of jamming or getting stuck on the tracks. Moreover, we install heavy-duty handles that can easily support the weight of the panels, so opening and closing them will be a piece of cake.
Bi-Folding Door Safety Features
Our customers' safety is paramount, so Window Mart incorporated a multi-point locking system that keeps the door shut securely. The doors also have finger-safe gaskets, which prevent injuries in case fingers get caught in the doorjamb.
The panels feature tough glass panels, which boast a high level of resistance to shattering. We also installed strong magnets that keep the panels in place when the door is open.
Choose from a wide selection of colours, finishes and handles. Our showroom has an extensive range of designs, so you can select one that fits your home perfectly. Moreover, we have several door-opening configurations, which match different floor plans in East Grinstead.
If you're unsure what kind of design would match your home, don't hesitate to ask our tradespeople for help. We are happy to provide recommendations. We've handled countless project before, so rest assured that we know to pick one that works well for your property.
Visit our showroom today to see our selection. You can also call us on 01403 711936 or 01293 543513 to receive a free, no-obligation quote.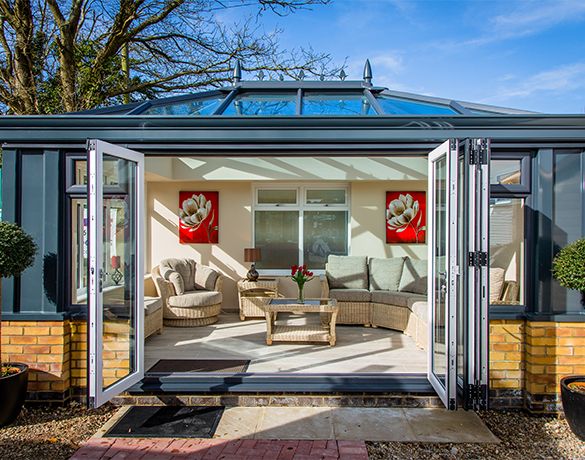 Contact us now for a comprehensive FREE no obligation quotation.
Best Price Promise GUARANTEE*
*Provide us with a Like for Like quotation with the same features, specifications and warranties from a comparable company,and we will match the PRICE.
Call us on Now 01403 711 936
Email: info@window-mart.co.uk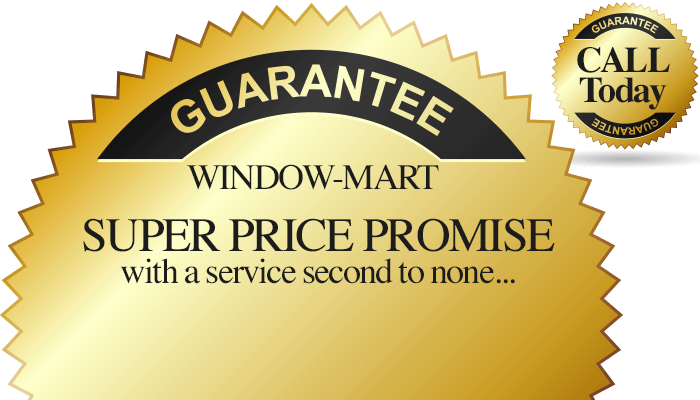 Would you like to see our range of brochures?
Established in 1998, Window Mart have gone from strength to strength culminating in the opening of our new show complex at Old Barn Garden Centre near Horsham. All Window Mart staff are employed by the company and drive fully equipped company vehicles. We have our own building team for groundwork and brickwork. In our showroom an extensive range of conservatories, doors and windows can be viewed. Excellence is our commitment and we are here to make sure you get the very best in service and quality.
Old Barn Garden Centre,
Worthing Road, Dial Post,
Horsham, West Sussex,
RH13 8NR
Opening times:
Mon -Sat: 10am – 4pm
Sunday: 11.30am – 3.30pm