Beautiful and Functional Bi-folding Doors in Southwater
Enjoy a new dimension of open living with Window Mart's range of bi-folding doors. They transform living spaces by opening up rooms and creating a seamless flow from the interiors of your home to your garden. With uninterrupted views of the outdoors all year round, you'll enjoy the beauty of your surroundings from the comfort of your home. The doors also let natural light stream into your indoor living space, creating a brighter and warmer atmosphere.
Your home, your doors – with all the little details just the way you want them.
As with everything at Window Mart, our bi-folding door systems are customised to fit your unique requirements. No matter what design or setup you choose, we'll create a sophisticated and timeless door that truly complements your home. During our visit to your property, we'll ask you your preferred size, colour, number of doors and how you want them to open. Once you approve our final quote, we'll build the door of your architectural dreams.
Little maintenance needed
Our bi-folding doors allow you to enjoy outside views without worrying about costly and time-consuming maintenance. Their premium-grade frames prevent the doors from expanding or contracting in certain weather conditions. Due to the doors' high quality finish, you won't have to touch up fading paint or hide scratches and dents.
Safety and security features
A home isn't a home without safety and security. Window Mart's bi-folding doors feature multi-point locking systems, heavy duty handles and tough glass panes to ensure the security of your home. The doors also come with finger-safe gaskets that help prevent accidents as well as strong magnets that keep the doors from slamming.
Contact our specialists today
Transform your living space with Window Mart. Once you schedule an appointment with us, we'll inspect your home and make sure your desired bi-folding door is perfectly suited to the design of your home. Our installation team will work closely with you throughout the process to offer technical advice and answer any questions. Open up your home to a new and better way of living. Call Window Mart today on 01403 711936 for a free, no-obligation quote.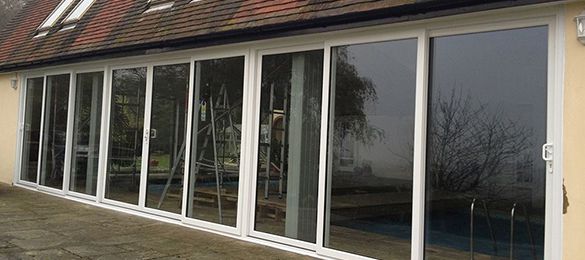 Contact us now for a comprehensive FREE no obligation quotation.
Best Price Promise GUARANTEE*
*Provide us with a Like for Like quotation with the same features, specifications and warranties from a comparable company,and we will match the PRICE.
Call us on Now 01403 711 936
Email: info@window-mart.co.uk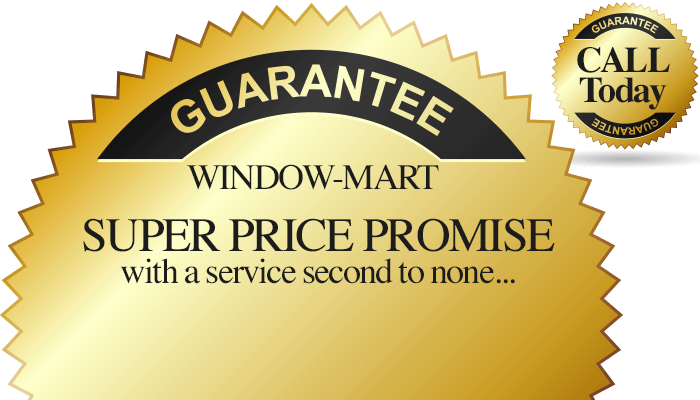 Would you like to see our range of brochures?
Established in 1998, Window Mart have gone from strength to strength culminating in the opening of our new show complex at Old Barn Garden Centre near Horsham. All Window Mart staff are employed by the company and drive fully equipped company vehicles. We have our own building team for groundwork and brickwork. In our showroom an extensive range of conservatories, doors and windows can be viewed. Excellence is our commitment and we are here to make sure you get the very best in service and quality.
Old Barn Garden Centre,
Worthing Road, Dial Post,
Horsham, West Sussex,
RH13 8NR
Opening times:
Mon -Sat: 10am – 4pm
Sunday: 11.30am – 3.30pm