Achieve a Better Living Space with Window Mart's Bi-Folding Doors
Bi-Fold Doors Shoreham-by-Sea
Shoreham-by-Sea is a historic, seaside town and port in West Sussex. Surrounded by the coast, the Adur Valley and the South Downs, Shoreham-by-Sea is a beautiful location with much to see and do.
If you want to enjoy the outdoor views all year round, then bi-folding doors are the perfect addition to your home.
Window Mart's selection of bi-fold doors transforms your living space by opening up your room and creating a smooth flow from your living room or kitchen into your garden. The doors allow natural light to stream into your living space and create a brighter and more open feel.
Our bi-folding doors are easy to operate. Aside from allowing natural light to stream into indoor spaces, they provide unhampered ventilation on warmer days. Bi-fold doors also keep you warm during the colder seasons while helping you save on utility bills.
At Window Mart, we design our bi-folding doors to include the following features:
Numerous configurations: We offer numerous sizes, colours, frame and handle options to choose from.
Security features: The door features finger-safe gaskets that prevent fingers from being trapped and strong magnets that prevent doors from slamming. Our bi-fold doors also come with heavy-duty handles, multi-point locking systems and tough glass panes, ensuring the security of your home.
Smooth operations: Our doors run on a smooth rolling mechanism, allowing residents and guests to open and close the door with ease.
Low maintenance: The doors are made of durable materials and have long-lasting coats and finishes, so you won't have to worry about re-painting and repairs.
You can count on our installation team to get the job done. Once you schedule an appointment, they will take the necessary measurements and inspect the house to make sure your desired option of bi-folding door is suited to your home design. During the installation process, our team conduct themselves in an orderly, meticulous manner to ensure accurate results.
Our tradesmen have years of expertise installing bi-fold doors at different properties in Shoreham-by-Sea. They can offer technical advice and answer any questions.
Contact our Bi-Folding Door Specialists
If you are thinking about installing bi-fold doors in your property in Shoreham-by-Sea, we can help. Call us today on 01403 711936 or email info@window-mart.co.uk for a free, no-obligation quote.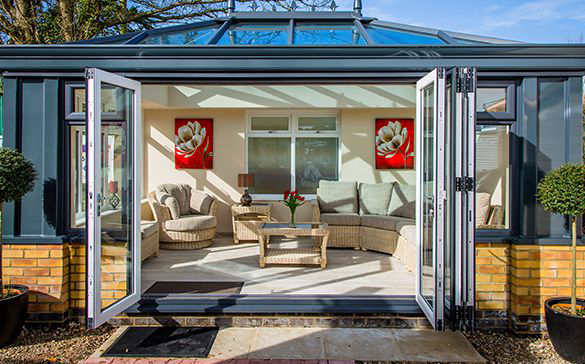 Contact us now for a comprehensive FREE no obligation quotation.
Best Price Promise GUARANTEE*
*Provide us with a Like for Like quotation with the same features, specifications and warranties from a comparable company,and we will match the PRICE.
Call us on Now 01403 711 936
Email: info@window-mart.co.uk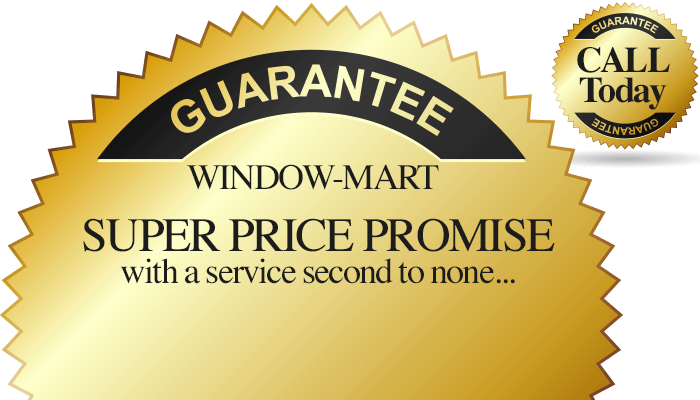 Would you like to see our range of brochures?
Established in 1998, Window Mart have gone from strength to strength culminating in the opening of our new show complex at Old Barn Garden Centre near Horsham. All Window Mart staff are employed by the company and drive fully equipped company vehicles. We have our own building team for groundwork and brickwork. In our showroom an extensive range of conservatories, doors and windows can be viewed. Excellence is our commitment and we are here to make sure you get the very best in service and quality.
Old Barn Garden Centre,
Worthing Road, Dial Post,
Horsham, West Sussex,
RH13 8NR
Opening times:
Mon -Sat: 10am – 4pm
Sunday: 11.30am – 3.30pm