Transform Your Home in Loxwood with a Conservatory
Conservatories in Loxwood
Conservatories bring the outdoors in while still giving you the comfort of your home. If you've been dreaming of transforming your outdoor space into a gorgeous glass conservatory, we can help.
Gorgeous Residential Conservatories
Window Mart designs and builds conservatories for properties in Loxwood. Our three classic conservatory designs include:
Gable Conservatories
A popular choice, the Gable conservatory carries the grandeur and elegance of the early nineteenth century. It is characterised by strong, clean lines as well as rectangular shapes that make the most of your floor space.
Victorian Conservatories
Designed to complement the Victorian property, Victorian conservatories have sharp, angular lines with curved accents that give it a romantic look. Usually in white and adorned with roof decor, the Victorian conservatory is a statement piece for your home.
Edwardian Conservatories
The Edwardian conservatory has a timeless appearance that blends well with both old and new properties. It combines decorative elements with bold, rectangular shapes, all held together by tinted glass.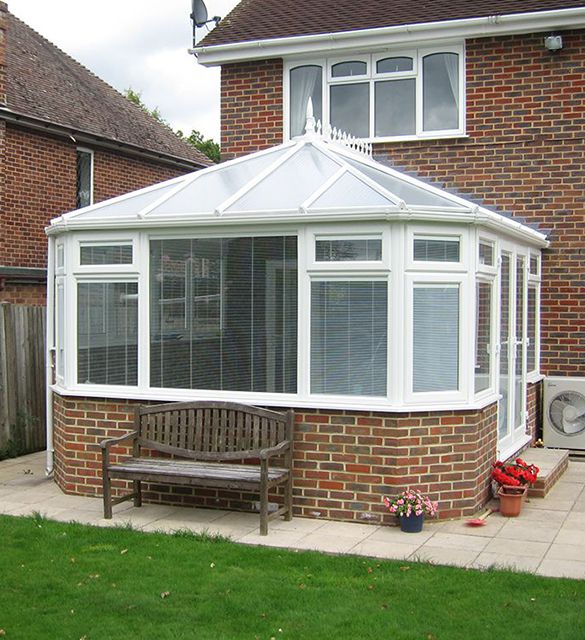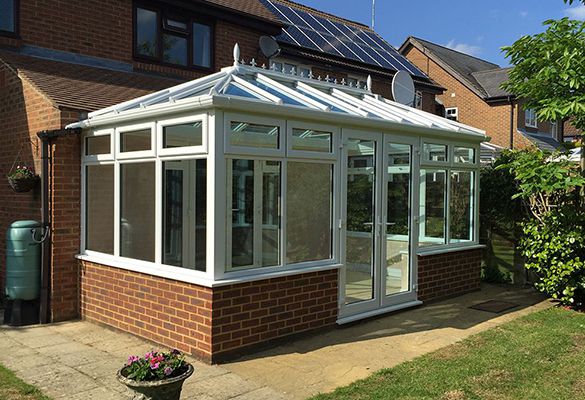 Bespoke Options
If you want to have a conservatory that perfectly fits the aesthetic of your home, we also offer tailor-made options. We take a personalised approach to conservatories by assessing the interiors and exteriors of your home. Our team also takes into consideration your daily routine as well as your design preferences so we achieve a structure that's aligned with your vision. We keep you involved in every step of the design and building process, making sure you'll be happy with the results.
Talk to Us
From a humble business in 1998, Window Mart is now one of the most trusted contractors in the UK. We have worked with many clients in Loxwood and have helped enhance the value of their properties.
Get in touch with a Window Mart tradesman by calling us on 01402 886029. You can also visit our showroom.
Would you like to see our range of brochures?
Best Price Promise GUARANTEE*
*Provide us with a Like for Like quotation with the same features, specifications and warranties from a comparable company,and we will match the PRICE.
Call us on Now 01403 711 936
Email: info@window-mart.co.uk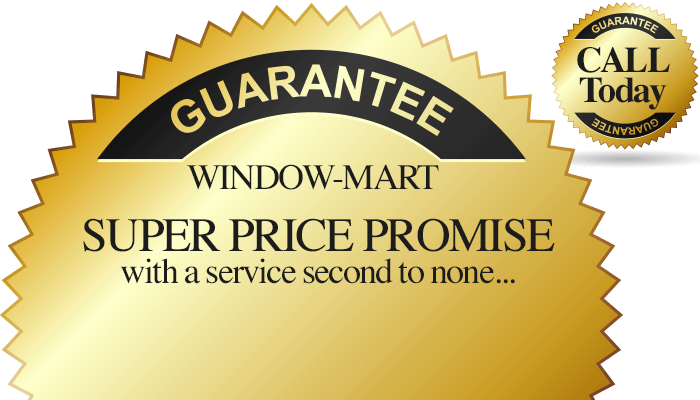 Contact us now for a comprehensive FREE no obligation quotation.
Established in 1998, Window Mart have gone from strength to strength culminating in the opening of our new show complex at Old Barn Garden Centre near Horsham. All Window Mart staff are employed by the company and drive fully equipped company vehicles. We have our own building team for groundwork and brickwork. In our showroom an extensive range of conservatories, doors and windows can be viewed. Excellence is our commitment and we are here to make sure you get the very best in service and quality.
Old Barn Garden Centre,
Worthing Road, Dial Post,
Horsham, West Sussex,
RH13 8NR
Opening times:
Mon -Sat: 10am – 4pm
Sunday: 11.30am – 3.30pm