Stunning Conservatories in Felpham
Conservatories in Felpham
Are conservatories worth it? Yes. Any investment you make to your property will increase its value. However, conservatories are so much more than a way to increase the financial value of your home. You can transform a space into any that enhances your lifestyle, be it an extended dining room, an entertainment place for guests or a mini home office.
At Window Mart, we construct beautiful bespoke conservatories that complement any property in Felpham. With over 20 years of designing and building the beloved home extensions, we are well-equipped to turn your vision into a reality. Our in-house team of designers and builders deliver nothing but the best in craftsmanship and customer service.
Experts in Conservatory Design
Our process of building the conservatory of your dreams is simple. We visit your property at a convenient date and time to assess the exteriors and interiors of your home. We also ask about your daily routine and design preferences to ensure that we design a conservatory that suits your lifestyle.
If you opt to skip the design phase, we have a range of classic designs for conservatories that are ideal for the Felpham locale:
Gable Conservatories
A gable conservatory is a bold and elegant design choice for any property. Its strong and clean lines echoing the grandeur of the early 19th century, perfect for stylish modern homes. At Window Mart, we can fully customise it to match the design of your home and add features such as coloured glass. We also have a wide selection of external cornice and frame finishes.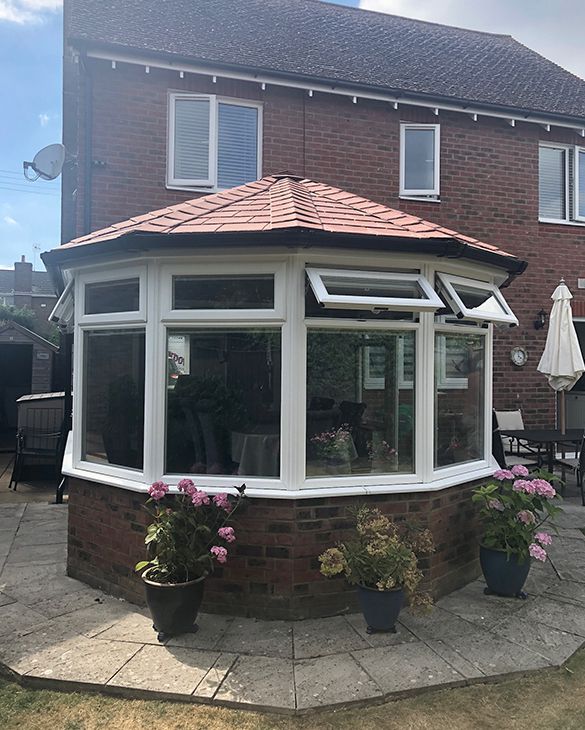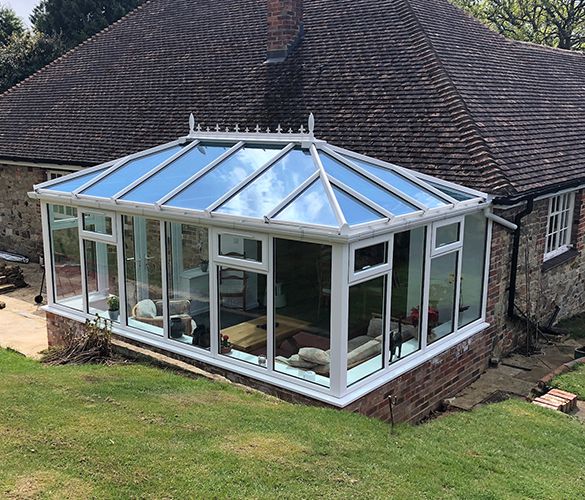 Victorian Conservatories
The Victorian style complements any property with its excellent thermal performance and classic steep pitched roof. It also features intricate detailing and elegant roof girders. It's available in a range of stunning finishes at Window Mart, including the internal white finish and external wood effect.
Edwardian Conservatories
An Edwardian conservatory is perfect for homeowners who want an airy ambience and impressive outside views. This style boasts flat-fronted aesthetics and large windows that are ideal for informal living areas.
Build Your Dream Conservatory with Window Mart
Born from a passion for transforming homes, Window Mart is committed to building conservatories that add value to Felpham properties. With a dedicated and highly skilled team, we offer beautiful and affordable installations without the added costs of hiring outside contractors.
Work with us today by calling 01402 886029 or visiting our showroom.
Would you like to see our range of brochures?
Best Price Promise GUARANTEE*
*Provide us with a Like for Like quotation with the same features, specifications and warranties from a comparable company,and we will match the PRICE.
Call us on Now 01403 711 936
Email: info@window-mart.co.uk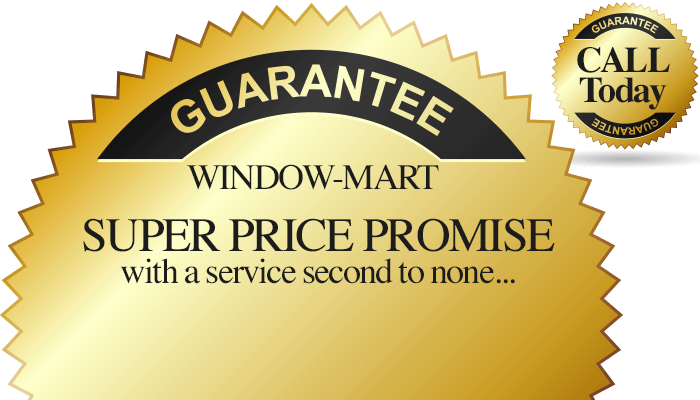 Contact us now for a comprehensive FREE no obligation quotation.
Established in 1998, Window Mart have gone from strength to strength culminating in the opening of our new show complex at Old Barn Garden Centre near Horsham. All Window Mart staff are employed by the company and drive fully equipped company vehicles. We have our own building team for groundwork and brickwork. In our showroom an extensive range of conservatories, doors and windows can be viewed. Excellence is our commitment and we are here to make sure you get the very best in service and quality.
Old Barn Garden Centre,
Worthing Road, Dial Post,
Horsham, West Sussex,
RH13 8NR
Opening times:
Mon -Sat: 10am – 4pm
Sunday: 11.30am – 3.30pm